Message from the President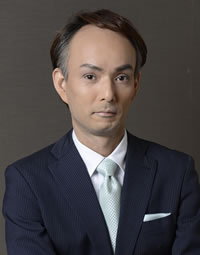 Have a strong desire to health from the standpoint of the consumer of one person and, from the standpoint of the developer of health food, I've seen a lot of people who will become health by health food products and the development of a number.
You may also hear the voice of "suspicious … health food" On the other hand, in the streets.
However, I want to be at the end another era it is said so.
Then, as booming Japanese food is evaluated in the world, you want to spread to the world health food Made in Japan with high quality (Made in Japan)! I was founded from the thought.
And to explore the food material with high new features and safety technologies and day and night, university researchers and manufacturers, has continued to constant innovation. Through a network of these, and has made promotional support to including support for small and medium-sized companies that do not have a research and development department to produce a health food authentic from zero, was in compliance with related laws and regulations of the Pharmaceutical Affairs Law, etc., overseas export assistance.
By a variety of innovations in Internet technology, people-to-people is likely to lead, I became an age when information is also readily available. However, the latent desire of the consumer, that is if you do not research and hearing deeply, that "what is really being sought" and does not quite emerged. We hope that while there is a good business partner of everyone always Kumitori the meaning of consumer, Ltd. Natura link and would like to provide products and services that are welcoming the community, for the global environment.

Corporate Profile
Name of company

Naturalink Co.,Ltd.

President

Go Ishizeki

Registered Address

3F Shin-Nihon Building 2-4-22 Daimyo Chuou-ku Fukuoka-city Fukuoka-pref 810-0041,Japan

TEL/FAX

TEL: +81-92-738-5938
FAX: +81-92-738-5939

Founded

2010

Founding

2014

Bank reference

Sumitomo Mitsui Banking Corporation,NishiNippon City Bank